My White 1990 Caravelle Syncro
08-11-2015, 11:15 PM
(This post was last modified: 08-11-2015 11:26 PM by Bruce.)
Bruce
T3 Hoarder


Posts: 229
Joined: Jun 2014
Reputation: 1
RE: My White 1990 Caravelle Syncro
Got some stuff back from powder coating.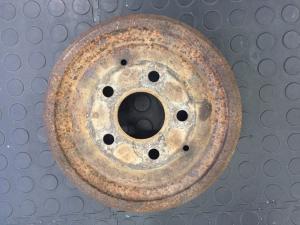 Very impressed with the work done buy this guy.
He still has my steelies which he is doing silver, they might get mud tyres on them when I have the money - I am looking for a real 80's look, may even put on my old grill with only the two headlights.
---
Caravelle Syncro 2.3 Andreno 1990
Caravelle Syncro 2.1 Stock Standard
Volksiebus 1.8 1994
Microbus 2.3i 2002
User(s) browsing this thread: 1 Guest(s)