Disable Volksiebus immobiliser
06-19-2017, 09:22 AM
wrm
Prop Shaft


Posts: 10
Joined: Apr 2017
Reputation: 0
Disable Volksiebus immobiliser
Hi all

Our 2.3 Volksiebus has the immobiliser with the three-pin dongle on the steering column. The immobiliser itself is behind the glovebox and has 12 pins of which 10 are connected.

This is not quite the same as the "Microbus Wiring 5" indicates, for obvious reasons like the Volksiebus not having electric windows and so forth.

I know that the immobiliser cuts out the fuel pump, because when it's active the fuel pump only runs while cranking. I also know that it doesn't cut the starter motor circuit, because the engine does crank over.

There is however something else, I suspect some kind of comms with the EFI box, because if I just unplug the immobiliser the engine does not start at all.

So does anyone know how I can take the immobiliser out of the equation completely?

Thanks

W
07-04-2017, 10:22 AM
(This post was last modified: 07-04-2017 10:23 AM by wrm.)
wrm
Prop Shaft


Posts: 10
Joined: Apr 2017
Reputation: 0
RE: Disable Volksiebus immobiliser
OK, some investigation later, lemme answer my own question for the record :-)
I think (but have not confirmed) that the Volksiebus immobili(s|z)er is in circuit between the ECU and the fuel pump relay J17. If I short out the contacts on J17 the fuel pump runs (what I'm getting at is that this is different from the "Microbus Wiring 5" diagram where there are relays external to the immobiliser that cut both the starter and fuel pump feeds).
The immobiliser contains a relay with the normally closed contacts used, so cutting the wire won't work, you need to connect pins 9 and 10 together to bypass the thing.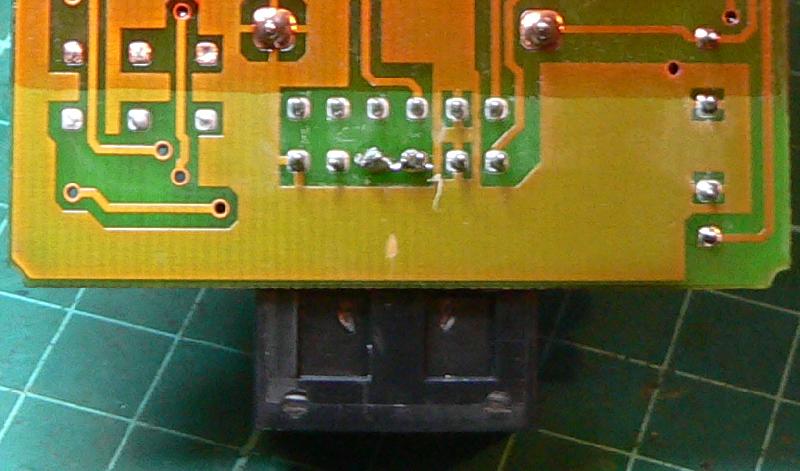 07-10-2017, 07:49 PM
Godfrey
Prop Shaft


Posts: 24
Joined: May 2015
Reputation: 0
RE: Disable Volksiebus immobiliser
I have just had my 2.6i caravelle engine redone and had a problem with the immobiliser but also from last year already. I had been driving by using the override on the steering column. However, after the overhaul the immobiliser played up again and my mechanic had the ecu sorted by overriding the immobiliser. The alarm still works but i start the car without the immobiliser. I only got the car back the afternoon before leaving on holiday so cannot give you the details of the person who did the job, but if you require it i can find out during the week of 24 July.
User(s) browsing this thread: 1 Guest(s)